The Town of Aman'lu - Act 2 Story Quest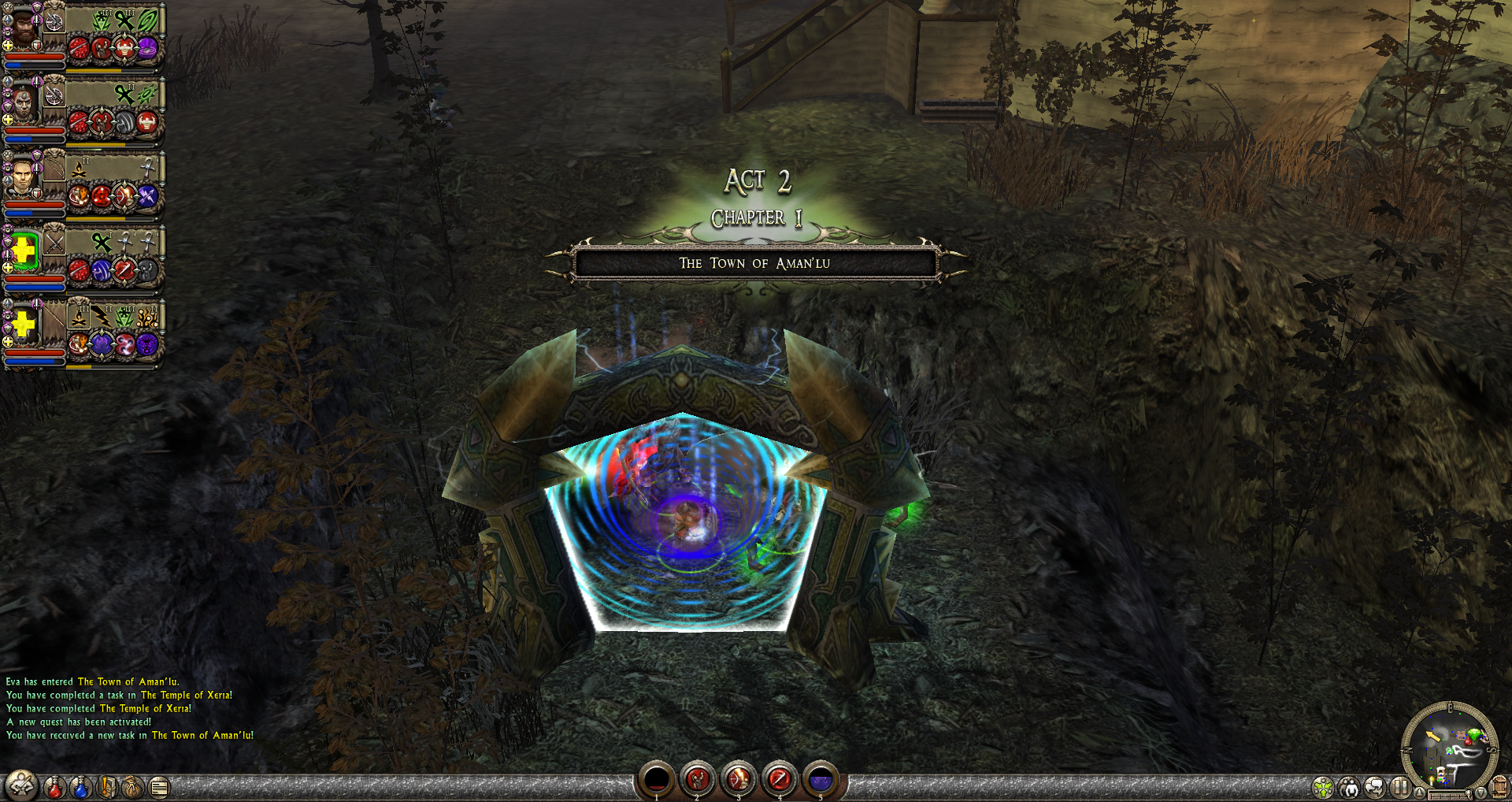 The Town of Aman'lu is the very first quest that you'll get at the start of Act 2 in Dungeon Siege 2. For this quest all you need to do is speak with Celeb'hel the Elder in the Aman'lu Town Hall - found in the center of town. However, I will explain on this page a bit about Aman'lu and the quests you can pick up here or complete here.
I recommend doing a circuit around Aman'lu and investigating every building as almost every building has a Side Quest for you to pick up. Many buildings will also have books in them which can be used in The Lore of Aranna Side Quest during Act 3.
Available Side Quests:
Mythrilhorn
Mark of the Assassin
Deru's Treasure Hunt
Arinth's Legendary Staff (leads to Arinth the Mad with Skill Point reward)
Viperclaw
Tywlis' Broken Staff
A Family Heirloom (Part 2)
Aman'lu Arena (2 Skill Points reward)
Lothar's Innocence
A Dark Ohm
Feldwyr the Blacksmith (Complete here)
Lore of Aranna (Books found here)
You will not be able to do most of the Side Quests you pick up right now. Many of them are higher level than we are right now and others can't be done until much later in the game. If you haven't already, now is a good time to go back and complete Feldwyr the Blacksmith as well as A Family Heirloom from Act 1. Both of these quests were too high level at the time but are just the right level now.
After speaking with Celeb'hel he'll give you permission to use the northern Aman'lu gate which will lead to The Aman'lu Hills. You'll also complete this quest and begin the followup, Finala and the Broken Bridge.