Deru's Treasure Hunt - Act 2 Companion Side Quest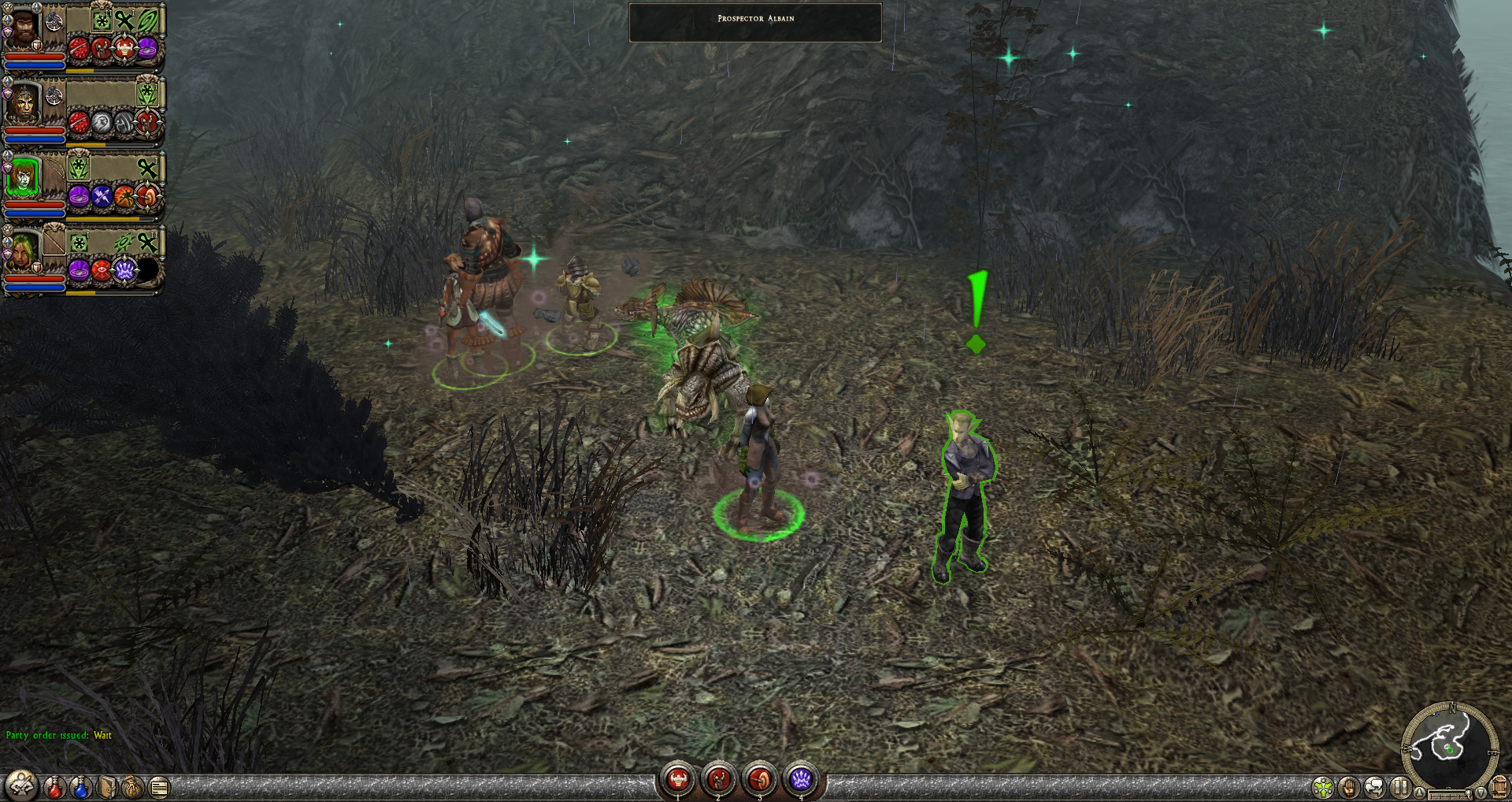 Location: Multiple
Closest Portal: N/A
Objective: Visit 3 locations & open the Big Chest at each
Reward: Random Loot & Gold
To begin Deru's Treasure Hunt you'll want to speak with Prospector Albain found in Aman'lu (pictured above). Without Deru in your party Prospector Albain will not give you the quest and many parts of this quest will require Deru to complete them. It's best you leave her in your party the entire time while doing this quest.
Below I have included a succinct step by step list of each step involved in this quest as well as a more involved walkthrough for anyone who needs more information. If one of the steps below doesn't make sense to you then scroll down the page and check out my screenshots and read the additional information I have for clarification.
Step 1: Teleport to Southern Greilyn Jungle and go down the nearby elevator to Razka's Ruins.
Step 2: Visit the Ice Cave in Arinth's Ravine. It's located between the two Teleporters in Arinth's Ravine so it really doesn't matter which of the two you choose.
Step 3: Go to the fake Oasis in The Northern Plain of Tears. Directly east from the Teleporter is where you'll find our destination.
For the first part of this quest you will need to journey to the Southern Greilyn Jungle. Right next to the Teleporter you'll find Razka's Ruins which has an elevator in the center of the area surrounded by stairs. Our Prospector's Key will open a door inside the dungeon and you will find a Big Chest which contains another key and a riddle.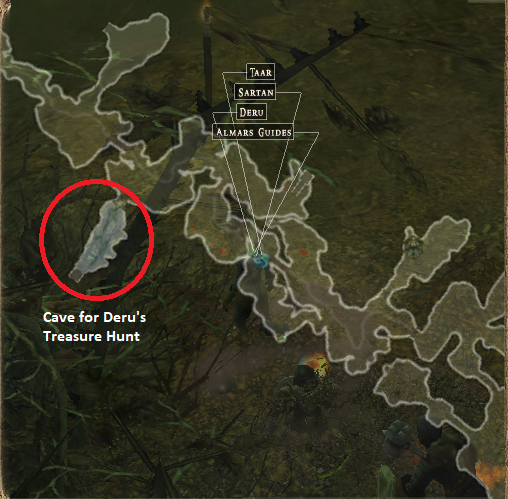 Next up you'll want to travel to an ice cave which is found in Arinth's Ravine. You can find this ice cave between the Eastern and Western Teleporters of the Ravine so it doesn't really matter which of the two you take to get here. Inside of the cave you'll use the key on the door and find another Big Chest which contains another riddle and another key.
Our final location is in The Northern Plain of Tears. When you arrive at the Teleporter you'll want to go directly east from this location; there will already be a silver star marked on your map where the oasis is. If for some reason there isn't, you'll find the oasis as far east as you can possibly go from the Teleporter (pictured below).
All you need to do in this area is to go through the door and then use Deru to open the Big Chest. Your quest will complete here and your reward is the contents of the chest as well as the friendships we made along the way.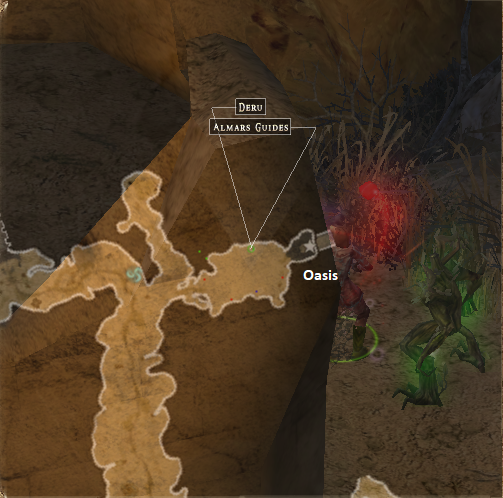 Northern Plain of Tears location for Deru's Treasure Hunt.