Slime Rancher Walkthrough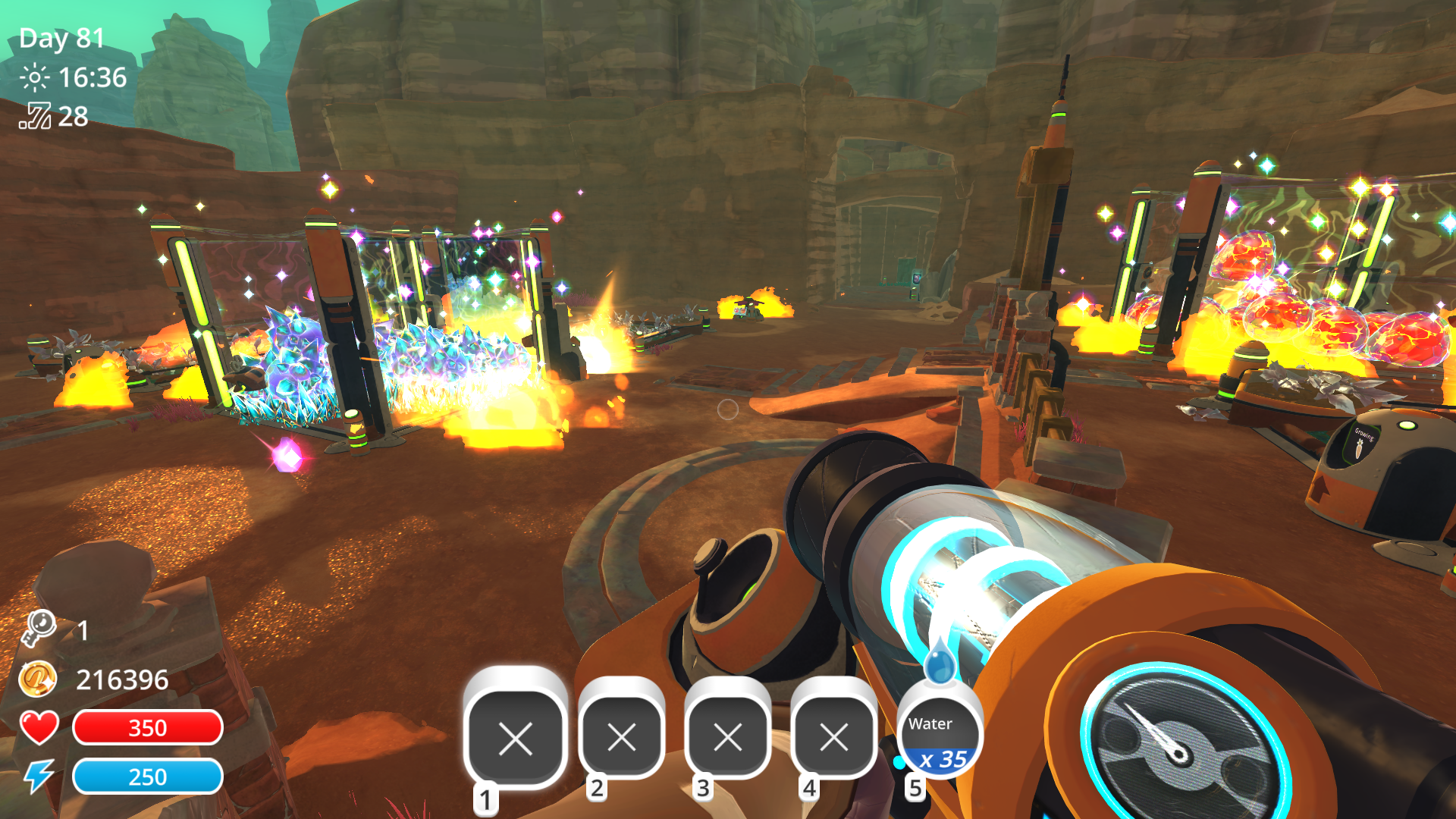 This page includes my complete walkthrough for Slime Rancher; this walkthrough is broken up into 3 parts which will cover the beginning, middle and end of the game. In addition to the 3 main parts of this walkthrough I have also created mini guides which will include things like Beginner's Tips and Tricks, Gordo Locations, Treasure Pod Map Locations and more.
Since this game is designed as a "play your own way" sort of game this walkthrough is geared more towards giving you information so you can make your own decisions versus telling you exactly how to play. Before we get started I would like to give massive credit where credit is due for some of the tools which helped me in writing these guides and playing Slime Rancher.
Slime Rancher Complete World Map
- Direct link to map
The first link(s) include a complete world map for Slime Rancher which shows you the locations of every Gordo, Treasure Pod and point of interest. As for the second link, it's a Ranch Planner which you can use to plan out your Ranch before committing to a layout. I've used this resource numerous times in my guides to show you what my layout looks like and to break down why I chose which slimes I did and the locations for them I did.
Full credit goes to the people who created these amazing resources and I strongly recommend you use both of them to aid yourself while playing Slime Rancher.
Last but not least before we jump into the walkthrough I wanted to point out the blue map node that you see below. In order to uncover the map in Slime Rancher each time you reach a new area of the game you'll need to interact with the node shown below. The Slime Rancher World Map will show you the locations of each map node if you need help finding them.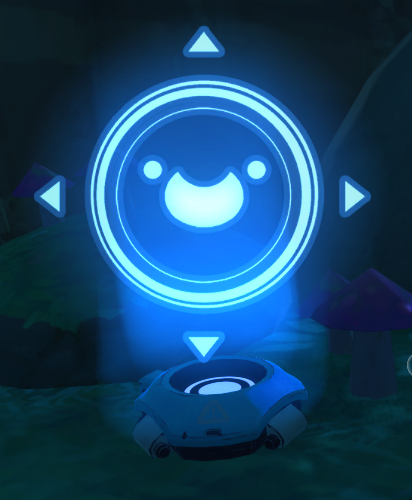 Slime Rancher Map Node
With all of that out of the way, let's jump into the walkthrough!
Main Walkthrough
Walkthrough Part 1 - The Beginning
- Beginners Tips and Tricks
- Gordo Locations
Walkthrough Part 2 - Exploration & Slime Science
- Slime Science Guide (All Useful Gadgets)
- Range Exchange Guide
Walkthrough Part 3 - Endgame
- Treasure Pod Map Locations
- The 3 Secret Vault Locations