The Plague - Act 1 Story Quest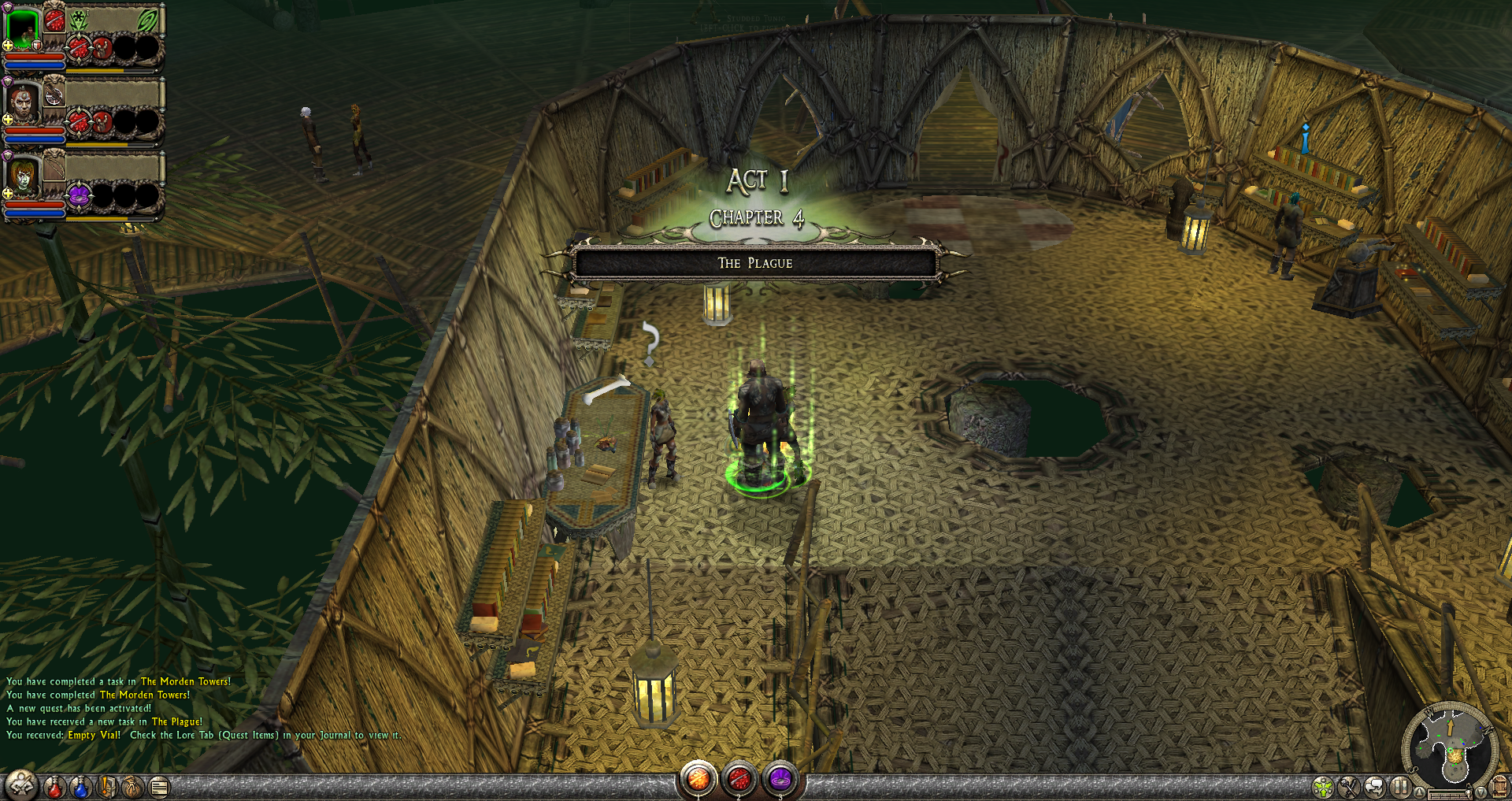 The Plague is a rather short quest which begins after you complete The Morden Towers. Taar will give you an Empty Vial which you'll need to bring to the Elven Shrine in the Western Greilyn Jungle. Prior to leaving Eirulan I recommend you run around town and pick up all of the available Side Quests. You'll also want to familiarize yourself as best you can with Eirulan, it's an extremely annoying town because of the platforms that you have to ride back and forth.
Below are all of the currently available Side Quests for you to collect. Some of them you won't be able to complete until later but I recommend you pick them up anyway in the mean time.
Side Quests Available:
The Hak'u
The Hak'u (Part 2)
The Armorer's Apprentice
Lelani's Sorrow
Secrets of the Elven Shrine
The Kithraya Hive
Dire Wolf
Secrets of Xeria's Temple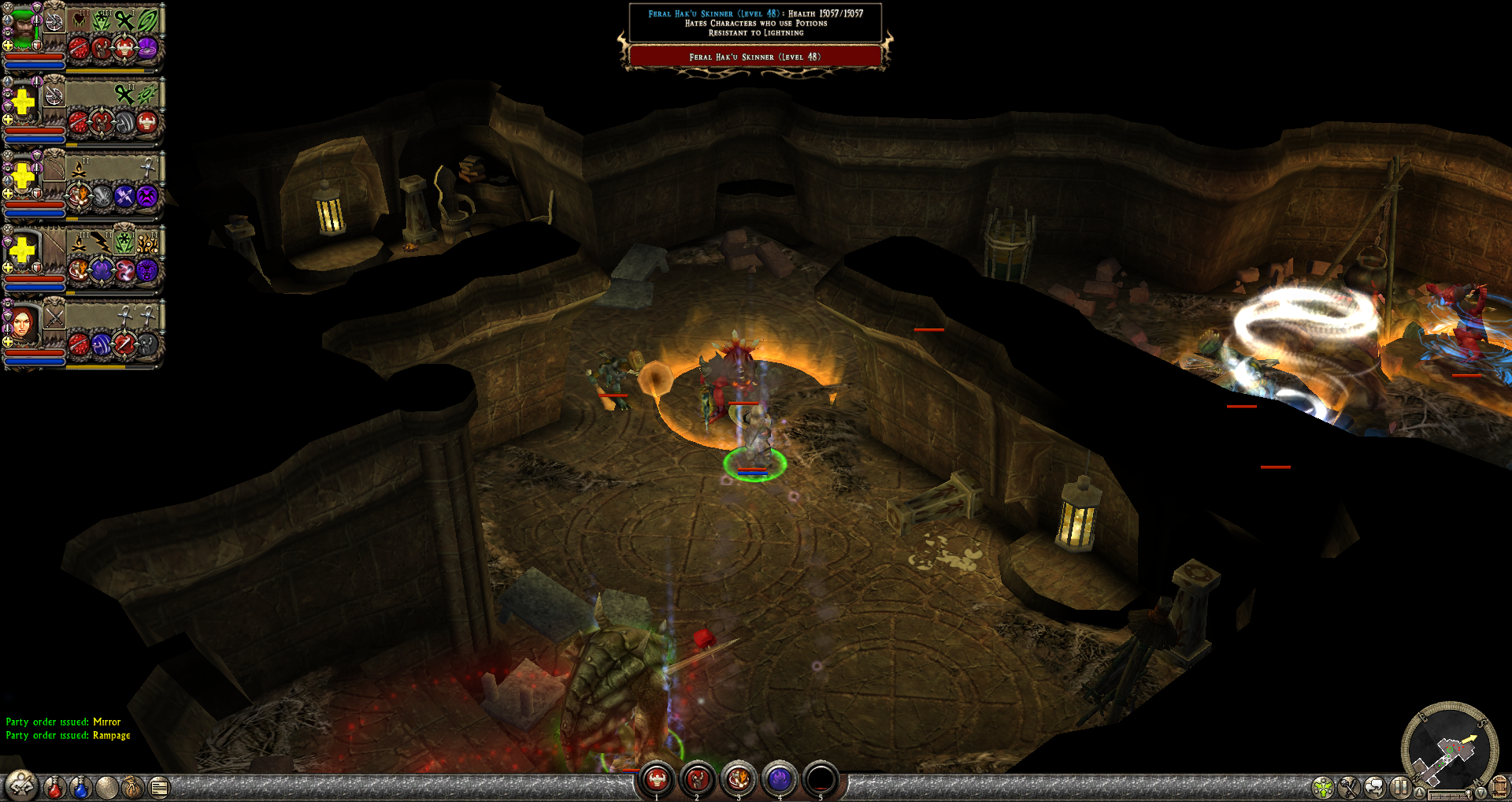 You'll find the Elven Shrine south of the Western Greilyn Jungle Teleporter. The path to the shrine was blocked to you prior to accepting this quest but when you try to pass now the guard will let you through. As for the Elven Shrine, it's pretty straight forward. you'll find the fountain we need on the bottom of the second level, there will be some elite Hak'u guarding the door that leads into the fountain room (pictured above).
Note: If you defeat the Hak'u and the door they're guarding does not open log out of your game and back in - DO NOT SAVE!!!! My game has bugged before at this part, so fair warning to the rest of you.
The Secrets of the Elven Shrine Side Quest also takes place on the bottom level of this shrine. I recommend you do that while you're here if for no other reason than it'll teach you to keep an eye out for secret buttons and levers which lead to rooms with a bunch of loot in this game.
Grab the Teleporter near the fountain and take the Filled Vial back to Taar in the Eirulan Great Hall. Taar will be happy to see that you're still alive and she will offer to join your party at this point in time. It's recommended you take Taar with you if you do not already have someone in your party who can heal. Since Taar is a Nature Mage she'll be able to buff and heal your group which is a big help at this point in the game.
Completing this quest will automatically begin the next one, The Dryad Exile Colony.