The Hak'u - Act 1 Side Quest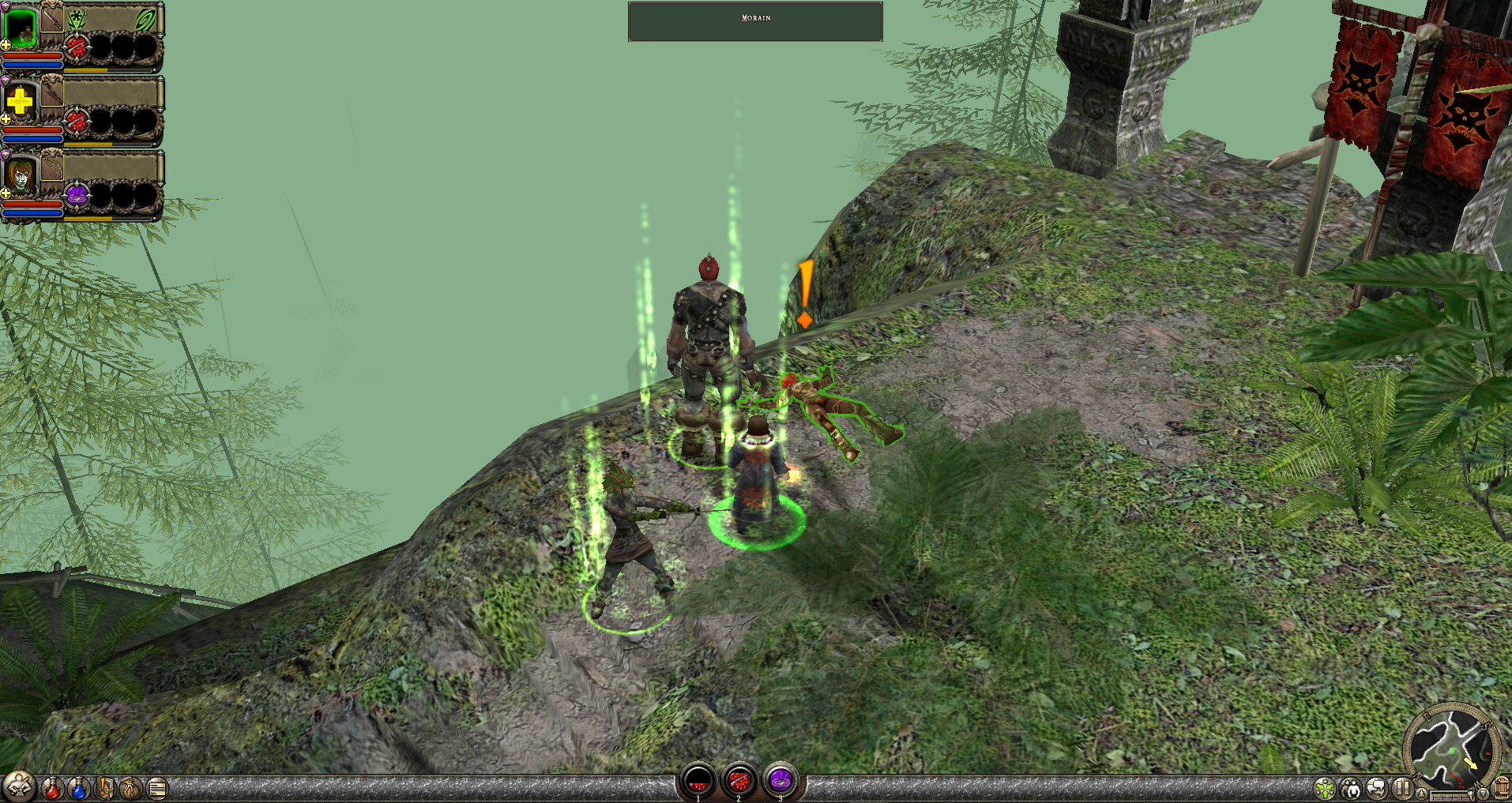 Location: Northern Greilyn Jungle
Closest Portal: Northern Greilyn Jungle
Objective: Watch the short cutscene inside the Hak'u Caves of Tanzi being freed
Reward: Random Loot & Gold
This Side Quest starts by speaking with Morain in the Northern Greilyn Jungle and agreeing to help her find Tanzi who has recently been kidnapped by the Hak'u. You will pass by Morain lying on the ground while doing The Morden Towers Primary Quest, she's very difficult to miss.
For this quest you will need to enter the Hak'u Caves which are found in the Western Greilyn Jungle. There are technically 3 entrances into these caves but you need to enter the one in Western Greilyn Jungle that's north of the teleporter for this quest (pictured below).
Note: The specific entrance we need to enter the Hak'u Caves from will be blocked by a gate until you've started this Side Quest.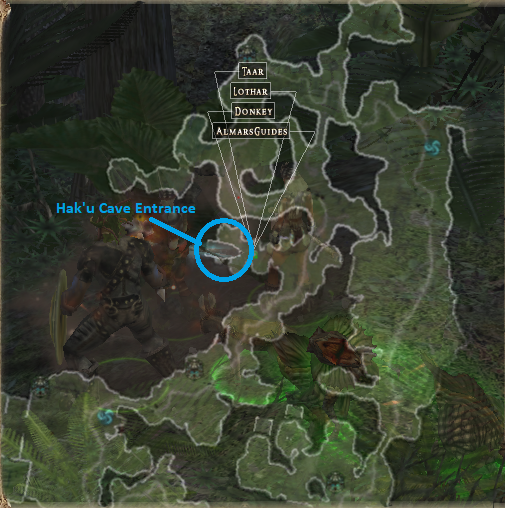 Inside of the Hak'u Caves you'll have a short cutscene where a Hak'u by the name of Hrawn will free Tanzi after which your quest will update. Return to Eirulan and speak with Tanzi in the Eirulan Infirmary to complete this quest and start the follow up one, The Hak'u Part 2.