The Ever Gleaming Regalia - Hammerhead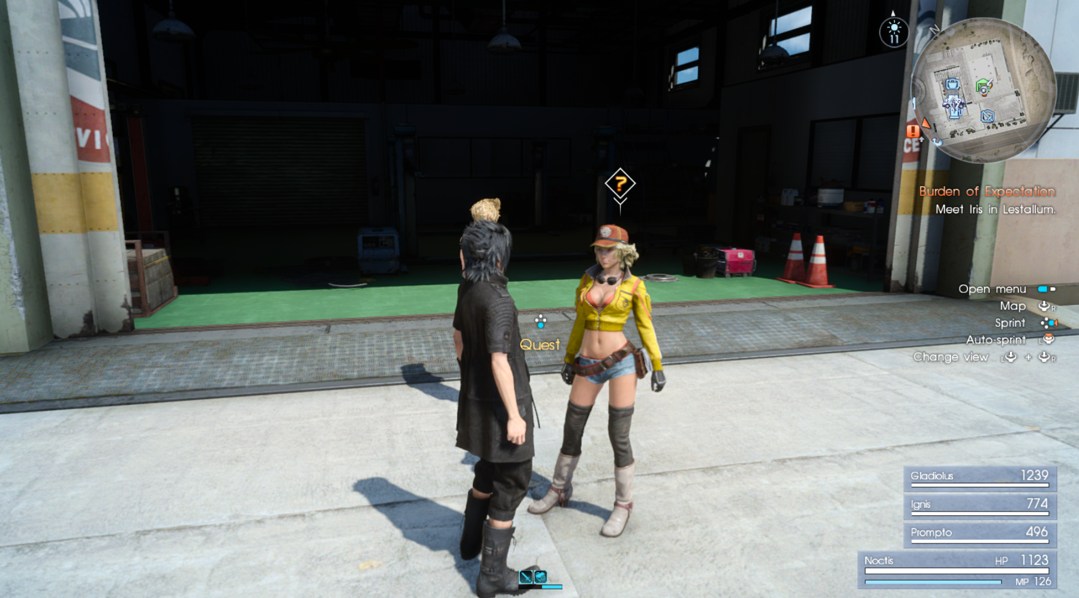 First Available: Chapter 2
Other Requirements: Complete The Ever Elegant Regalia
Location: Hammerhead
Rewards: 600 EXP & Fiberglass Coating Component
For this quest you'll need to speak to Cindy in Hammerhead then travel to Coernix Outpost, an area in the northeastern portion of Duscae - the first location during Chapter 3. Our destination is southwest of here in an area called Alstor Slough.
Before venturing to the location this quest takes place at, I highly recommend you stop at Coernix Station to grab some Hunts as well as any available Side Quests. The Galloping Garula and Beasts Wallow in the Wetlands both take place in the same location as this quest, as does the A Stone-Studded Stunner quest from Dino, Emergency Delivery from Takka and The Professor's Protege from Coernix Outpost.
The item we're looking for is called Fiberglass Coating and it's found near an old car which is next to a small house near the lake, shown in the screenshot below. Be sure to search this entire area before leaving as there are many more goodies hidden nearby this building!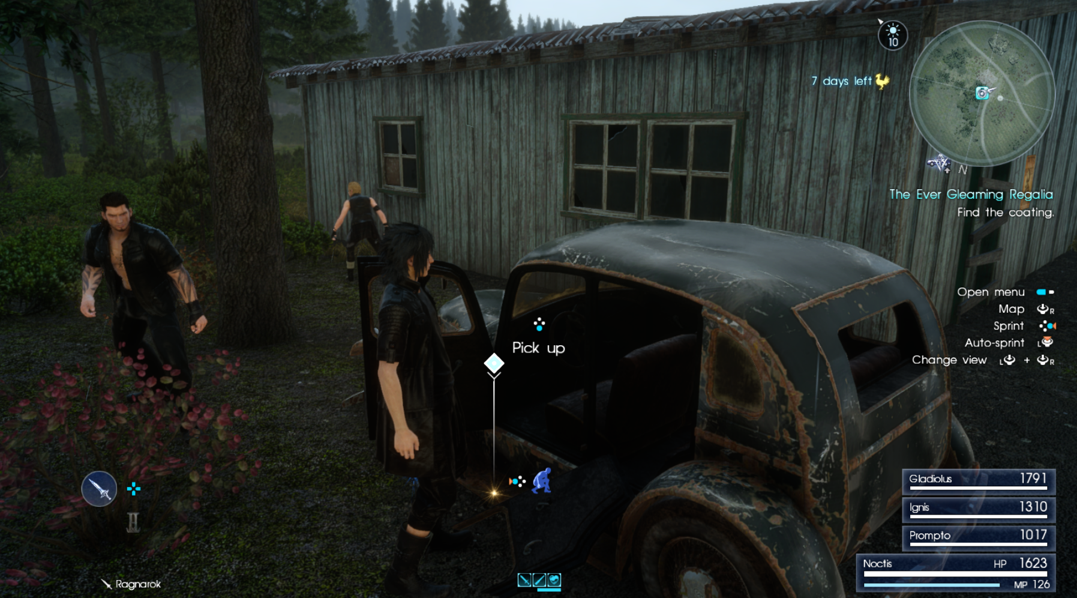 Completing this quest will unlock the next one in the chain from Cindy called The Ever Valorous Regalia.