Emergency Delivery - Hammerhead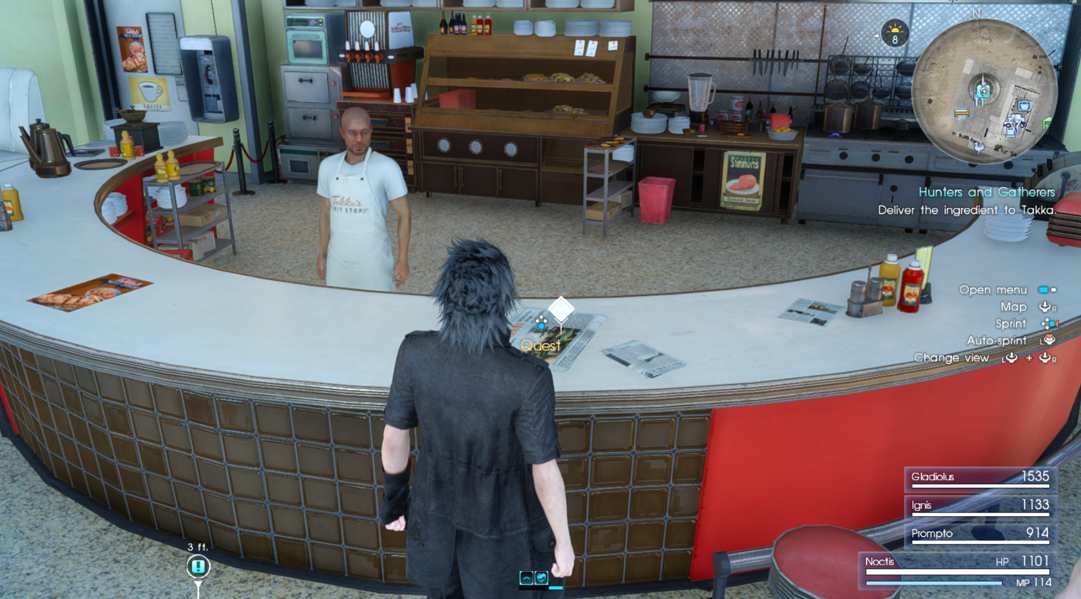 First Available: Chapter 3
Other Requirements: Complete Hunters and Gatherers & Reach Chapter 3
Location: Hammerhead
Rewards: 1,000 EXP & 5 Cleigne Wheat; 5 Killer Tomato and 5 Saxham Rice
This quest can be started after completing the Hunters and Gatherers quest which you receive early on in the game. To begin this quest as well as all other quests from Takka you'll need to inspect the news paper on the counter next to Takka. Speaking to Takka does not work.
For this quest you'll need to travel to Alstor Slough, an area south of Coernix Outpost, a gas station you visit at the start of Chapter 3. All you need to do in this area is take out some of the Garula Enemies so that you get Garula Sirloin drops.
Before heading to the marker on your map for this quest I strongly recommend you pick up the other quests in town as well as the Hunts at the Diner, if you haven't already. The Galloping Garula and Beasts Wallow in the Wetlands both take place in the same location as this quest, as does the A Stone-Studded Stunner quest from Dino, The Professor's Protege from Coernix Outpost and The Ever Gleaming Regalia Quest from Cindy.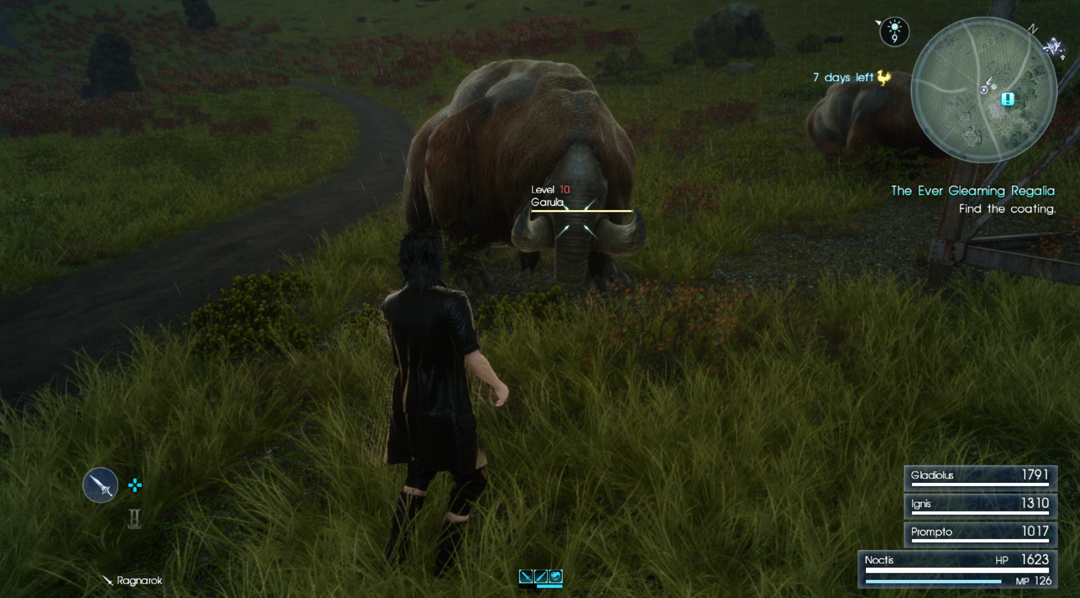 Completing this quest will allow you to accept the next one in the chain, Everyone Loves Beans.