The Ever Elegant Regalia - Hammerhead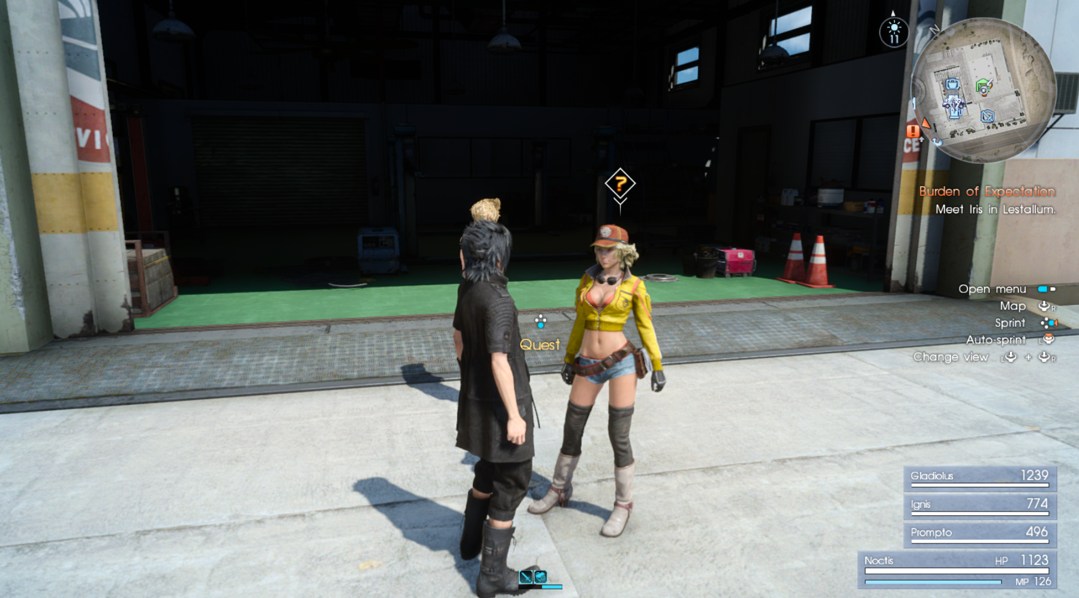 First Available: Chapter 2
Other Requirements: Complete The Ever Regal Regalia
Location: Hammerhead
Rewards: 150 EXP
In order to accept this quest you will want to speak to Cindy at Hammerhead. All future quests in this line are also started by speaking with Cindy at Hammerhead rather than sitting on the red divider like the first quest in this chain.
For this quest what you'll have to do is travel to the Balouve Mines which are marked on your map. Outside the dungeon's entrance you'll find a Redstone Shard which Cindy wants you to return to her. There is a chance that you may already have this item in your inventory, I did on my first play through and I was able to turn the quest in right after accepting it.
<Redstone Shard Map Location>
Completing this quest will unlock the next one in the chain, The Ever Gleaming Regalia.