Quest #068 Spice up your Knife - Swinedimples Academy

Quest Requirements: Defeat 10 poisoned Bad Karmours with Victimiser
Quest Pre-Requirements: 100 Skill Points into the Knife Skill Tree; Side Quest #067 Finished
Reward: Knifing Know-How; Persecutter Ability
This quest begins by speaking to Madame Couteau on the 1F of the Swinedimples Dormitory (in the eastern portion of Swinedimples Academy). In order to accept this quest you will need to complete Side Quest #067 first as well as put 100 Skill Points into the Knife Skill Tree.
For this quest you'll need to defeat Bad Karmour enemies which are found in the Oubliette dungeon (the dungeon below Gittingham Palace). If you've forgotten how to get to Oubliette I recommend you take a peak at my Walkthrough Chapter 7 for more info.
You'll find the Bad Karmour enemies that you need on L4, L5 and L6 of the Oubliette dungeon, prior to these floors they rarely (if ever) appear. A screen shot of the enemy we're looking for is shown below as well for anyone who needs it.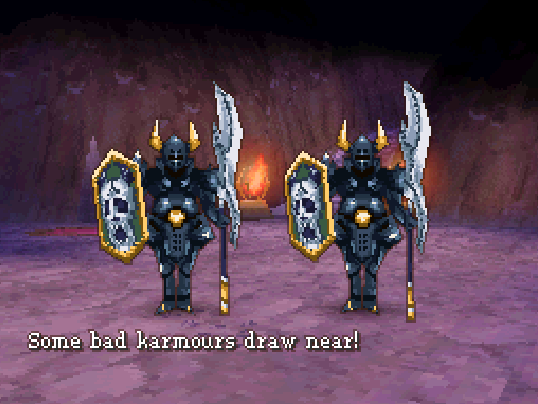 Return to Dragon Quest IX Side Quests By Number Index
Return to Dragon Quest IX Guides Index