The Beast of Legend - Act 2 Side Quest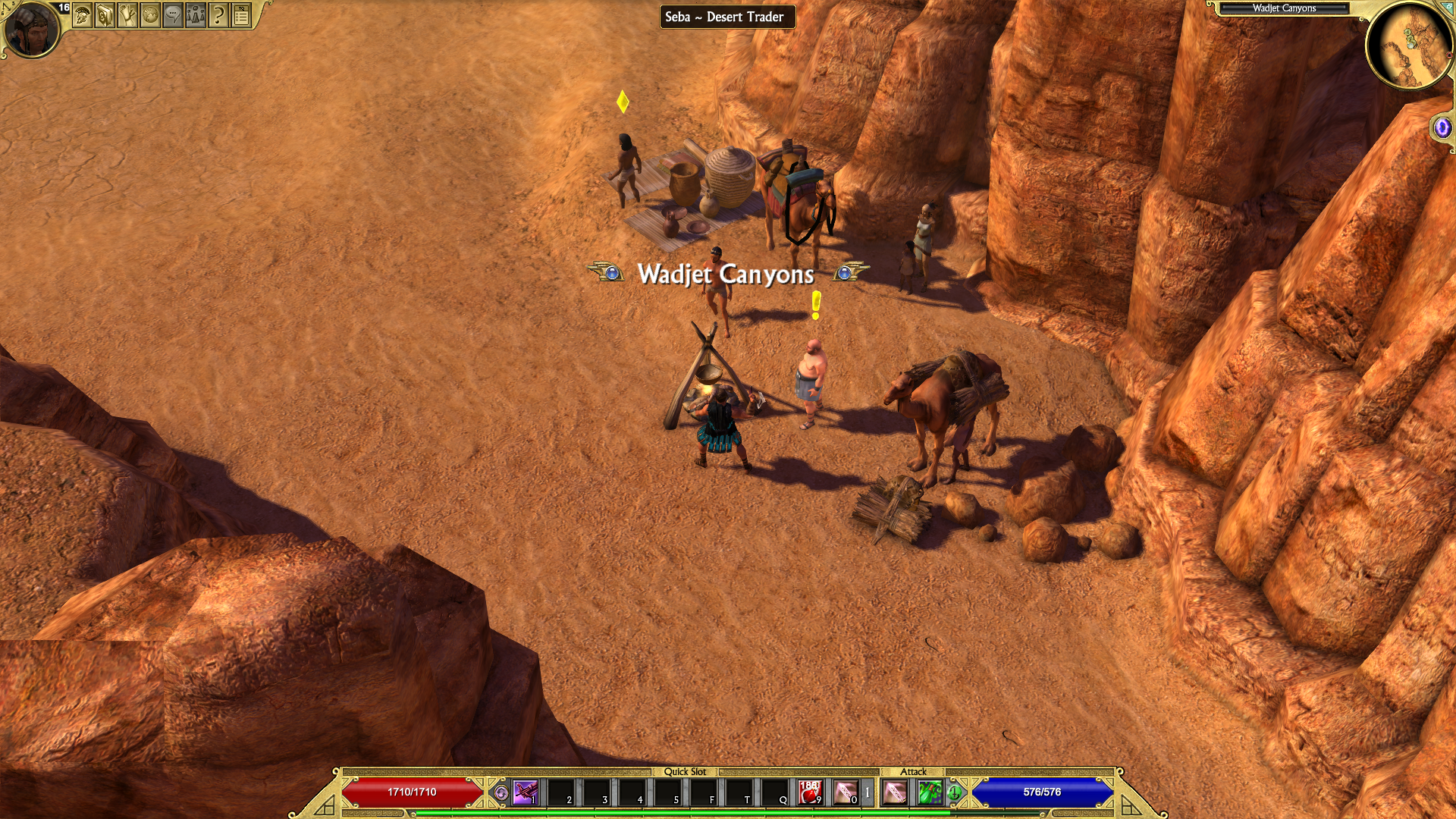 Start Location: Wadjet Canyon
Quest Location: Cave in Wadjet Canyon
Objective: Defeat the Ancient Scorpos
Reward: +2 Skill Points
The Beast of Legend begins by speaking with Seda at the entrance to Wadjet Canyons; you'll run right past Seda on your way into Wadjet Canyons so he is quite difficult to miss. However, this quest doesn't require you to speak with Seda to complete it. Technically all you need to do in order to begin and complete this quest is to defeat the Beast of Legend which can be found in the northeastern most portion of Wadjet Canyon.
Ancient Scorpos - Beast of Legend is the enemy that you are looking for. Much like all other quest enemies in this game it will have a purple name with a white aura surrounding its body. Use my screenshot below if you are having trouble locating this enemy.
This quest is one of few in the game which gives you a permanent reward of +2 Skill Points for completing it. For this reason it's important that you never skip this quest on any difficulty.

Ancient Scorpos ~ Beast of Legend inside Wadjet Canyon cave.