Plight of the Nile Farmers - Act 2 Side Quest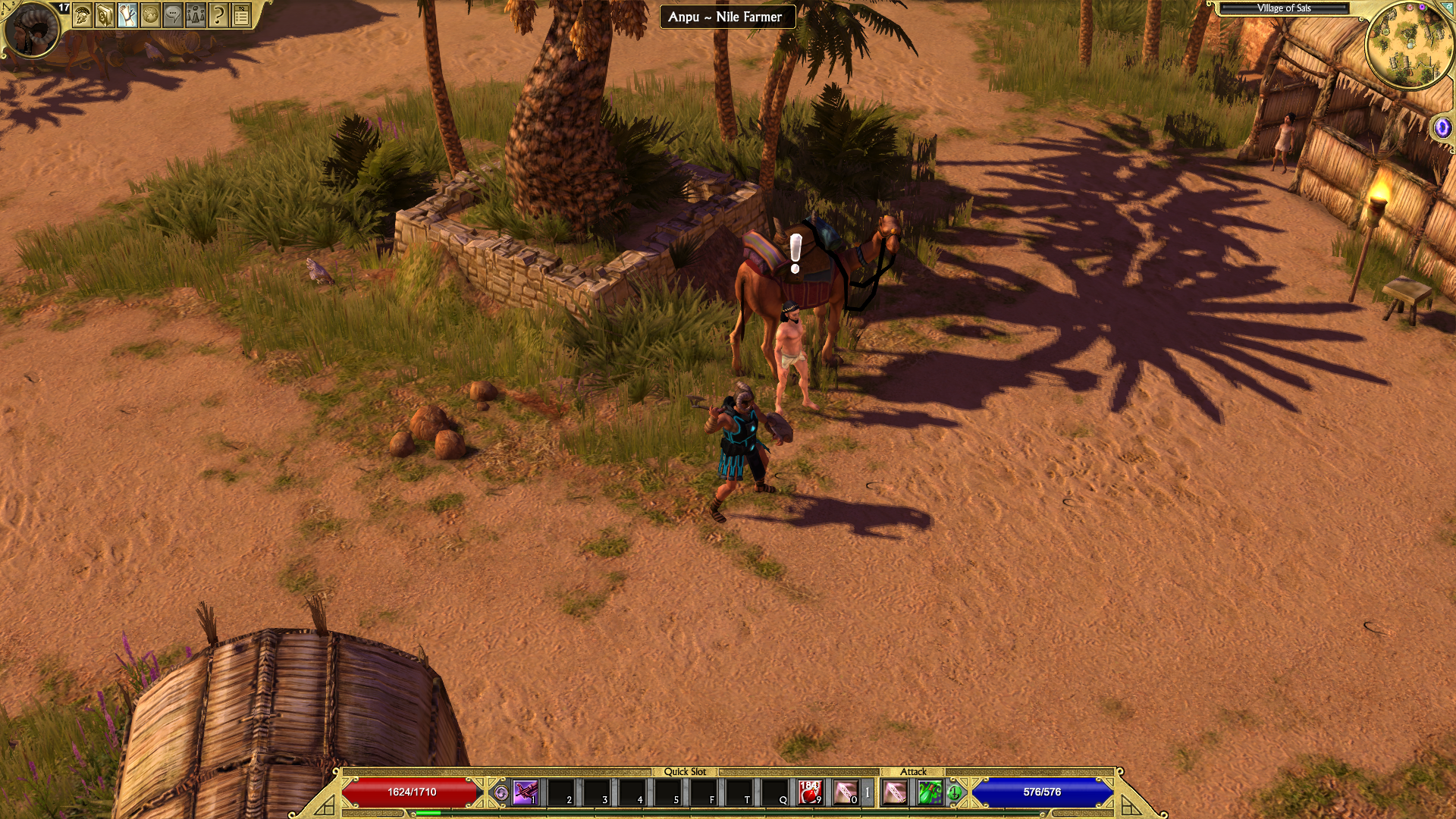 Start Location: Village of Sais
Quest Location: Nile Floodplain
Objective: Defeat the Reptilian enemies south of the Village of Sais
Plight of the Nile Farmers begins by speaking with Anpu in the Village of Sais, a small town just south of the Lower Nile portal (pictured above). You can find all of the Reptilian enemies that you need to kill just south of the village where you pick up this quest. A map location of exactly where these enemies are found is shown below.
The Reptilian enemies for this quest will have purple names and white auras around them to distinguish them from the other enemies in the area, shown in my screenshot below. All quest enemies in this game will have these same distinctions, if you haven't already figured this out.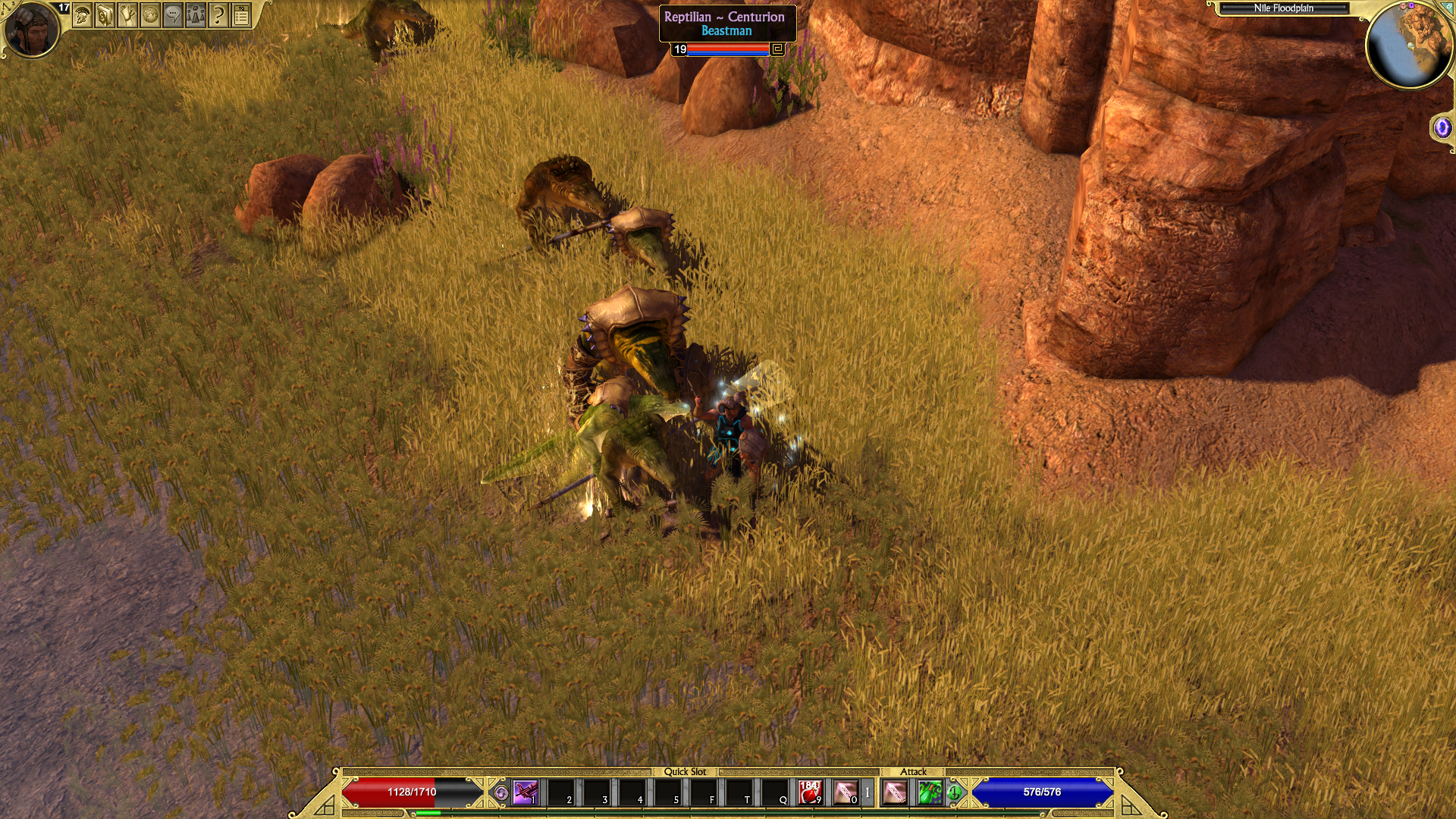 The Reptilians south of town that you need to defeat.