Kunark Leveling Guide - Dreadlands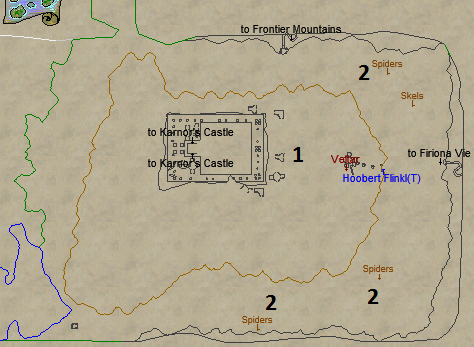 Eastern Dreadlands
- If you are in your low 30s I recommend you stick around 1 on my map above. Pull enemies from the field that's east of Karnor's Castle - there's a wide level range to pick from.
- Upper 30s and those in groups will find good hunting in the spiders marked at 2 on the map above
7/13/17 - I honestly do not know much about this zone so this page won't be very descriptive or informative. If you have any information about this zone you'd be willing to share with me please post it in the comments section below. Nameds, camp locations, important and useful quests that take place here... Anything useful that you know.